May, 2019
VESKi experts taking part in unit overhaul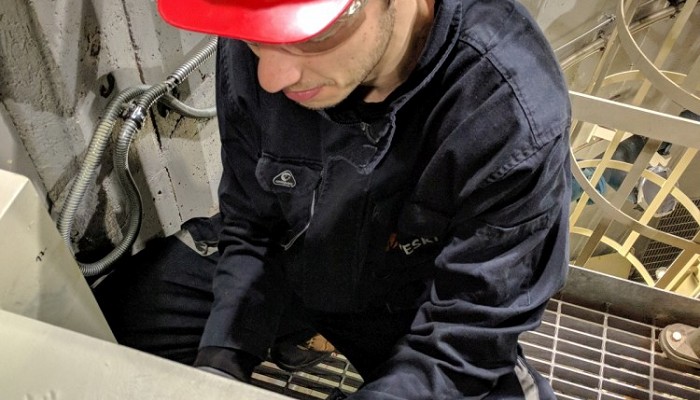 During the major recent unit overhaul VESKi experts partook in disassembly and re-assembly of CoDiS monitoring system sensors. This included proximity probes, accelerometers and various additional sensors to cover critical machine components.
Beside typical vibration measurement probes, system was additionally customised for end user to include concrete forces measurements in the upper guide bracket region and lower bracket thermal expansion measurements.
The pump storage plant located in the EU generates 185 megawatts (248,000 hp) when producing electricity and uses 180 megawatts (240,000 hp) when pumping water.