PIEZOELECTRIC SENSORS
Piezoelectric sensors are powered with industry standard ICP/ 4mA constant current power source.
Depending on application there are accelerometers (output proportional to vibration acceleration) or velocity meters (output proportional to vibration velocity) available..
Sensors have stainless steel body with IP68 protection allowing their industrial application on full range of machines from hydrogenerators to steam turbines.
The sensors are available with top or side exit connectors and integral cable with cable armor.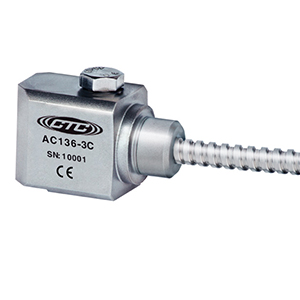 ---